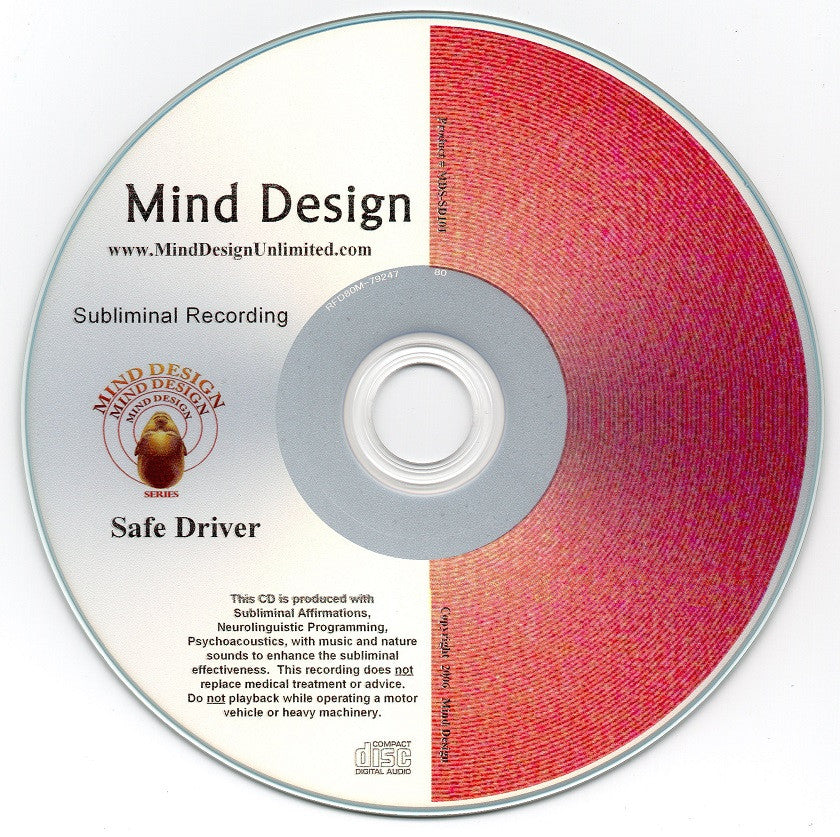 Mind Design Unlimited Online Store
Safe Driver - Subliminal Audio Program - Drive More Safely and Be More Aware
Safe Driver
Subliminal Audio Program
Develop better driving habits. Become more confident about your driving and driving skills. Most accidents happen because a driver is not paying attention. This Audio CD Program was developed to help you remain calm and vigilant while still being able to react to danger immediately to avoid collisions and unsafe circumstances. As a driver, everytime you get on the road, you need not only worry about your own driving, but other drivers as well. it is important to have excellent awareness and reaction times to remain safe. Also, whether it is other drivers or even passengers within your own automobile, you are still responsible for what happens on the roadways, Maintaining a clear mind and emotional status is vital to remain safe. This product is excellent in helping you maintain a safe and focused driving style that keeps you and your passengers safe on the roadways. This Audio Program also helps you remember the laws and rules of the road. You can use this Audio Program even while preparing to take the Driver's Examination to recall safety information and rules of the road that are vital for everyone's safety. This is good for Drivers of any age. This is a subliminal product with hundreds of positive affirmations recorded onto one relaxing CD. Although the words aren't audible, they are there and they are powerful! The affirmations are masked by beautiful music and soothing ocean waves. Meanwhile, as you focus on something else, or just while relaxing, the subliminal affirmations take hold in your subconscious mind. The affirmations are powerful and designed to bring about safe, healthy and permanent changes in your life. With so many subliminal products on the market, be cautious to purchase only REAL subliminal recordings with NLP (NeuroLinguistic Programming) affirmations. Proper production, recording, scripting, and duplication are vital in creating such a powerful product. Use only the BEST! Trust Mind Design technology and expertise.
 Product Sample

Listen to an Audio Sample of one of our Subliminals Below.
This sample is from "Positive Attitude". 
Your Music / Audio Format will Sound Very Similar. 
---
More from this collection