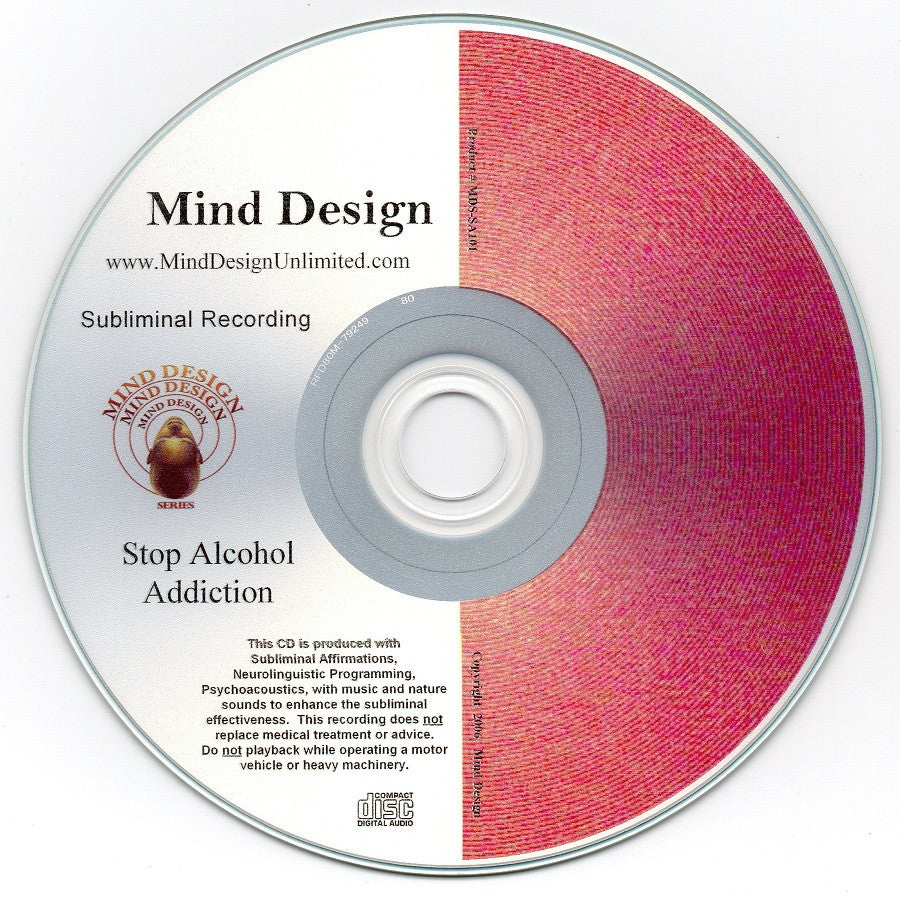 Mind Design Unlimited Online Store
Stop Alcohol Addiction - Subliminal Audio Program - Break the Alcohol Addiction
Stop Alcohol Addiction
Subliminal Audio Program
This is the Audio Program EVERYONE is talking about!! 
This Stop Alcohol Addiction Audio program is now the #1 Most Popular Subliminal Audio Program in the world.  We believe you will find it as powerful and effective as everyone else.
_________________________________________________
Want to break the binds
of alcohol addiction?
Is alcoholism affecting your work, your family and your personal life?
Is it time you made a change for the better?
...let this Audio Program help you now!
How?
Simply listen while working, sleeping, relaxing or while surfing online. Meanwhile, your subconscious mind will soak in the powerful subliminal suggestions that will begin assisting your body and mind to break free of alcoholism!
The most sophisticated digital recording and processing available today were used in producing this powerful Audio Program.  The background combines soothing ocean waves and beautiful synthesizer music to enhance your relaxation. You hear no audible words or voices (but they are there).
Allow this recording to play over and over while you sleep. The physical cravings for alcohol will begin to diminish almost immediately. Your willpower against alcohol will begin to strengthen within a few days of use. This program is also great for increasing relaxation.  It also is very effective in releasing shame, guilt or anxiety which is normal for anyone who is breaking the alcohol addiction.
If you have been addicted to alcohol for many years or for just a short time, this will boost your immune system, improve wellness and help you regain some of the physical health you have lost. You will feel motivated to exercise and eat healthy foods. Your sleep will become more restful and healing. If you have been ill, this powerful audio program will assist your healing and allow your body to re-energize and build energy.
Product Sample

Listen to an Audio Sample of one of our Subliminals Below.
This sample is from "Positive Attitude". 
Your Music / Audio Format will Sound Very Similar.
Legal Discalimer:  This website or this Audio Program does NOT replace medical / psychological advice or treatment.  If you have suicidal thoughts, seek professional treatment immediately! 
---
More from this collection